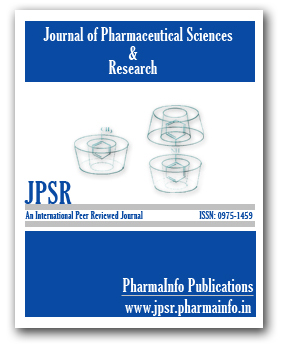 Custom Search
ISSN 0975–1459

Volume6, Issue 4 April 2014.

1.
Clinico-Epidemiological Profile and Therapeutic Response of Alopecia Areata in A Tertiary Care
Teaching Hospital
Pages: 169-174
Dr. Maitreyee Panda, Dr. Monalisa Jena, Dr. Nibedita Patro, Dr. Mrutunjay Dash, Dr. Ajaya Kumar Jena, Dr. Swati Mishra
Abstract | PDF (1048 K)
2.
Morphological Study of Mandible
Pages:175-177
Vikas.C.Desai, Desai S D, Hussain Saheb Shaik
Abstract | PDF (721 K)
3.
Position of an Active Thiosulfonate Group in New Phenolic Antioxidants is Critical for ARE-Mediated
Induction of GSTP1 and NQO1
Pages: 178-183
V.A. Vavilina, A.B. Shintyapinaa, O.G. Safronovaa, E.V. Antontsevab, V.A. Mordvinovb, M.V. Nikishinaa, N.V.
Kandalintsevac, A.E. Prosenkoc, V.V. Lyakhovicha
Abstract | PDF (1048 K)
4.
5.
6.
7.
8.
9.
10.
11.
12.
13.