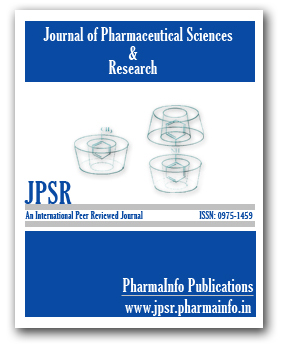 Custom Search
ISSN 0975–1459

Volume7, Issue 3 March 2015.

1.
Accumulation of Heavy Metals (Ni, Cu, Cd, Cr, Pb, Zn, Fe) in the soil, water and plants and analysis of physico-chemical parameters of soil and water Collected from Tanda Dam kohat
Pages: 89-97
RUQIA NAZIR, MUSLIM KHAN, MUHAMMAD MASAB, HAMEED UR REHMAN, NAVEED UR RAUF,
SURRYA SHAHAB1, NOSHEEN AMEER1, MUHAMMAD SAJED1, MOHIB ULLAH1, MUHAMMAD RAFEEQ, ZEENAT SHAHEEN
Abstract | PDF (1056 K)
2.
Antidiabetic Activity of Methanolic Extract of Hygrohila auriculata in Adult Male Wistar Rats
Pages:98-102
Archit Rastogi, Srihari Shankar, Gayathri Mahalingam
Abstract | PDF (990 K)
3.
Chemical Composition and Cytotoxic Activity of Centaurea scoparea Sieb against Four Human Cell
Lines
Pages: 103-107
Amira Mohammed Beltagy
Abstract | PDF (893 K)
4.
5.
6.
7.
8.
9.
10.
11.
12.
13.
14.
15.