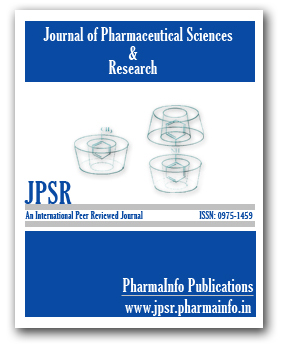 Custom Search
ISSN 0975–1459

Volume6, Issue 5 May 2014.

1.
Accessory Optic Canal in South Indian Dry Skull
Pages: 224-225
Sweta.V.R, Dr.S.Saravana Kumar
Abstract | PDF (713 K)
2.
Comparative Study of PEFR between Auto Drivers with the Residents of Urban Davangere
Pages:226-228
Ajay KT, Vatsala A R, Prabhuraj, Sangam
Abstract | PDF (711 K)
3.
Antifungal Agents: New Approach for Novel Delivery Systems
Pages: 229-235
Jaya raja Kumar, Selvadurai Muralidharan and Subramani Parasuraman
Abstract | PDF (946 K)
4.