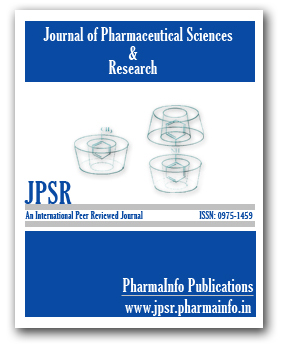 Custom Search
ISSN 0975–1459

Volume8, Issue 1 January 2016.

1.
A Study on Factors Determining Social Media on Cosmetic Product
Pages: 1-5
Suresh V, Dr.M.Chitra, Dr. K. Maran,
Abstract | PDF (909 K)
2.
Validation of High Performance of Liquid Chromatography Method for the Determination of
Levonorgestrel and Ethinyl Estradiol in Tablets
Pages:6-9
Andi Suhendi
Abstract | PDF (943 K)
3.
Bioconcrete Build Buildings with Quorum Sensing Molecules of Biofilm Bacteria
Pages: 10-12
Abraham Peele Karlapudi, Indira Mikkili, T.C.Venkateswarulu, John Babu Dulla, Ranganadha Reddy
Abstract | PDF (958 K)
4.

Equivalent Assessment of Ciprofloxacin Tablets Available in KSA : A Post Market Surveillance Study for Cost Effective Treatment
Pages: 13-18

MM Ahmed, Farhat F, MJ Ansari, Fahad I Al-Saikhan, M Khalid. Anwer, S. Jamil, Ramadan Al-Shdefat,

Baha E Ali, MH Fayed. Mohammed Dakhalallah J Al Shelewi, Prakash Katakam

Abstract | PDF

(1800 K)

5.
6.
7.
8.
9.
10.
11.