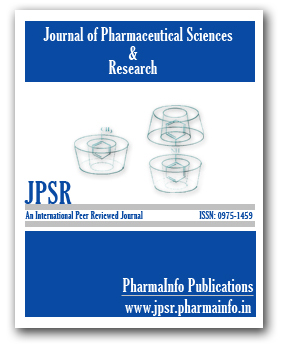 Custom Search
ISSN 0975–1459

Volume7, Issue 5 May 2015.

1.
Forced degradation studies for Drug Substances and Drug Products- Scientific and Regulatory Considerations
Pages: 238-241
Trivikram Rawat, I.P. Pandey
Abstract | PDF (800K)
2.
Phytochemical Screening, Antioxidant and Antibacterial Activity of Strychnos colubrina L. as an important Endangered Medicinal Species in Eastern Ghats
Pages:242-247
L. Sudhira, S.Venkateswara Rao and Dr.J.Kamakshamma
Abstract | PDF (1024 K)
3.
Emerging Trends and Future Prospects of Medical Tourism in India
Pages: 248-251
Patil chetan Vitthal, Amrutkar Rupesh subhash, Bhavna R Sharma, M. Ramachandran
Abstract | PDF (800 K)
4.
5.
6.