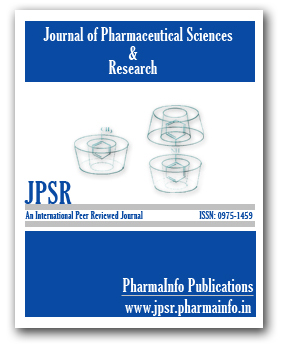 Custom Search
ISSN 0975–1459

Volume7, Issue 12 December 2015.

1.
Antiepileptic Activity of Methanol Extract of Butea monosperma (Lam.) Kuntze and its Isolated
Bioactive Compound in Experimentally Induced Convulsion in Swiss Albino Mice
Pages: 1066-1072
Manas Kumar Das, Papiya Mitra Mazumder, Sanjita Das
Abstract | PDF (1100 K)
2.
Biodiesel from Chicken Feather Meal
Pages:1073-1075
Abraham Peele Karlapudi, Vidya Prabhakar Kodali ,Indira Mikkili, Krupanidhi Srirama,Majida Shaik, Rohini Krishna Kota
Abstract | PDF (824 K)
3.
Botanical Studies of The Aerial Parts of Odontonema cuspidatum (Nees) Kuntze, Family Acanthaceae, Cultivated in Egypt
Pages: 1076-1089
M. S. Refaey, Ahmed M. M. Hassanein, Mahmoud A. H. Mostafa , Alaa M. Nafady1, A. A. Ali.
Abstract | PDF (12000 K)
4.
5.
6.
7.
8.
9.
10.

A Qualitative Study on Community Pharmacies across the United Arab Emirates in Terms of Pharmacists View about the Facilities Offered, Demographic Details, Prescription Received and Types of Minor Ailments Being Treated With Over the Counter Medications
Pages: 1114-1117

Mohathasim Billah A, Raja D I, Venkatesan P, Rizwan Uz Zaman

Abstract | PDF

(1024 K)

11.
12.