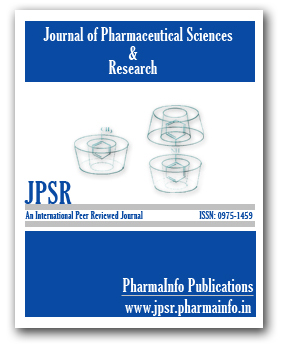 Custom Search
ISSN 0975–1459

Volume7, Issue 2 February 2015.

1.
A Novel Combinatorial Herbal Drug Development Using Nanotechnology against MDR Bacterial Uropathogens
Pages: 51-54
Akhilesh Upgade and P Prabakaran
Abstract | PDF (920 K)
2.
Antioxidant Activity and Nutraceutical Property of the Fruits of an Ethno-Medicinal Plant: Carissa carandas L. found in Brahmaputra Valley Agro-Climatic Condition
Pages:55-57
Aniruddha Sarma, Pranjal Sarmah, Debaleena Kashyap, Snehashish Dutta and Mantu Mahanta
Abstract | PDF (716 K)
3.
Genetic Diversity Assessed yhrough RAPD Markers in Terminalia Pallida Brandis.
Pages: 58-62
T.P. Sasikala and J. Kamakshamma
Abstract | PDF (1036 K)
4.
5.
6.
7.
8.